Dear young people,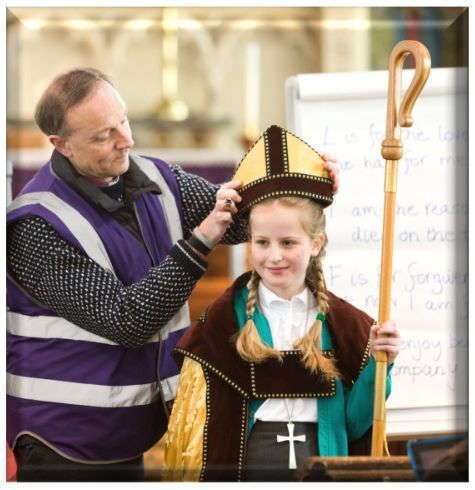 Can you think of your favourite day of the year? For many of you we reckon it's your birthday! Even as we write now, we can imagine the cake and the candles, the singing, the cards and hopefully a present or two.
Well, for us, the most special day of the year (as well as our birthdays which we really like too) is Easter Sunday, and we've been preparing for it for weeks. Obviously, we love the chocolate eggs (especially the big ones with lots more chocolates inside) but we also love the Easter story behind the eggs. More about that in a minute…
Yet, this year, it has to be one of the strangest Easters either of us have ever had, and together we have celebrated well over 100 Easter Sundays!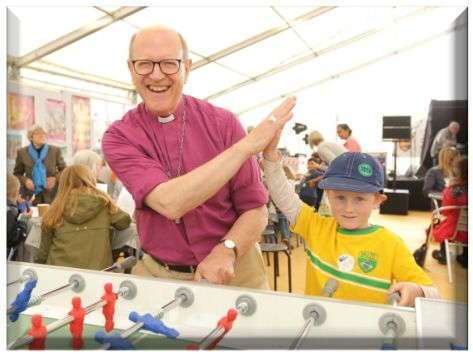 We bet it's pretty strange for you too. Perhaps it's hard sometimes at home? We guess that you might be missing your friends, the chance to play outside as much as you'd like. We're also concerned that our eyes are starting to look like the shape of our screens, we're on them so much! What about yours?!
Anyway, back to the Easter story, which happened over 2000 years ago. It is about Jesus, the teacher and healer (and of course friend to many children), being let down and betrayed by someone he called
a friend. He had done nothing wrong but ended up dying on a cross. People thought it was all over, end of story. But no, three days later Jesus walked out of the tomb alive, showing everyone he had fought with death and won. In fact, it wasn't the end but the start of something new for all of us – a new way of life with Jesus who loves us so much he wants us to be everything we can be, with Him.
It's because of this story that we love Easter so much and every time we eat an egg in the next couple of days, we remember the new life that Jesus brought and we celebrate. Now we know we're not on our own and Jesus is with us. We are praying with Jesus every day at the moment for those who are sick or sad and those who are helping them and we'd love you to join us in praying. God loves it when we pray so the more the merrier. If you're not sure how to pray just tell God what you're thinking. He'll do the rest.
Finally, we want you to know that we're praying for you, that God will be with you through this time. If you ask your Mum or Dad or a grown up you're with to email us [bishop.martin@cofesuffolk.org] your first name, we will pray for you by name on Easter Sunday and whenever we get the chance. We very much look forward to meeting you one day, hopefully in our churches or schools, when this time is over. Do say hello and tell us that you read our letter.
Bishop Martin and Bishop Mike
*for very strange reasons our official titles are the Bishop of St Edmundsbury and Ipswich and the Bishop of Dunwich but that's far too long isn't