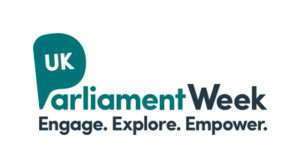 Pupil Parliament Week
Meeting: 16.11.18
The new Pupil Parliament met today to discuss the suggestions from the Pupil Parliament box.
They decided to hold a debate on the theme of Keeping People Safe. The Parliament would like to know how we keep safe in school.
Label fences to prevent children from climbing over them. Signs are already in place, but the Pupil Parliament will check them.
Football games should be separated by class to prevent fights. There is a timetable. Some members felt that it was good to keep Owls and Badgers apart, others that by playing together there would be harmony. Which pitch would be best? If both pitches were used for football, then where will the rest of the school play? Moving goal posts to either pitch rather than the tyres? Mrs Parr explained about the planned painting to create a football stadium backdrop.
Check gaps in the field fence to prevent children climbing through onto the field. Or staff car park? Mrs Parr will look at these gaps and report back to the Pupil Parliament.
The Pupil Parliament will provide certificates to thank the children who had made the suggestions.
Next meeting: Football.