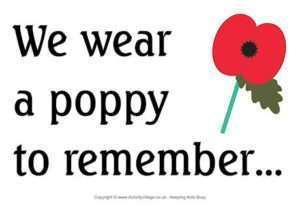 Today the whole school will be taking part in Remembrance Services.
Our Badger and Owl classes attend the ceremony at the church and lay crosses for the fallen in the village.
Our Rabbit and Squirrel classes pause for a period of silence and stillness.
Please read this poem, written by one of our Y6 pupils.
Reslove the problem of war and death;
End this pain that has been brought before us –
Millions have already been killed.
Effect this pain to stop it.
Mindless messages need to be writen
Beware brutal death and toil endless
Exceptional this war is not!
Remember the dead who have not lived.